In clinic & farm services
At Western Veterinary Clinic, we offer in clinic as well as at the farm services for our equine patients. We provide routine preventative care, such as examinations, vaccinations, parasite screens and deworming, and routine lab work. We also perform routine and experienced equine densitry and oral surgery.
For sick and injured animals, we offer digital x-rays and can perform minor procedures. In addition, we also have doctors certified in chiropractic and acupuncture therapies to help with the healing process.
Learn more about our services: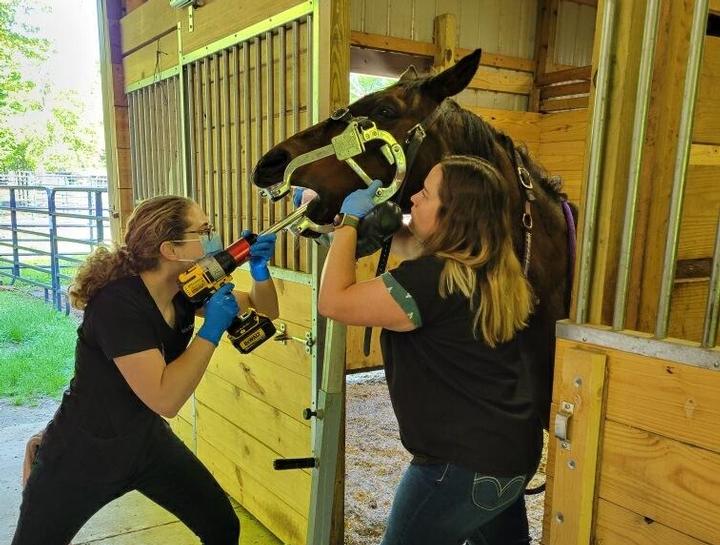 Exams, vaccines, parasite screens
Focused on relieving the pain and having a happier healthier horse.
Convenient at-home veterinarian visits.